Landing Pages
Digital Marketing Design, Branding
Client:
Wishpond – Clients
Role:
Graphic & Web Designer
Overview:
A landing page is a standalone web page designed with the purpose of a single marketing or advertising campaign. Generally, it's where a visitor "lands" once they've clicked on a digital ad or similar. Landing pages are created separately from a business' main website to avoid having the visitor distracted by other links and promotions.
Focusing mainly on the promo or offer, each brand's landing page is created with the focus of highlighting the promotion while maintaining and elevating the brand's look and feel.
Here you'll find approved and proposed landing page designs.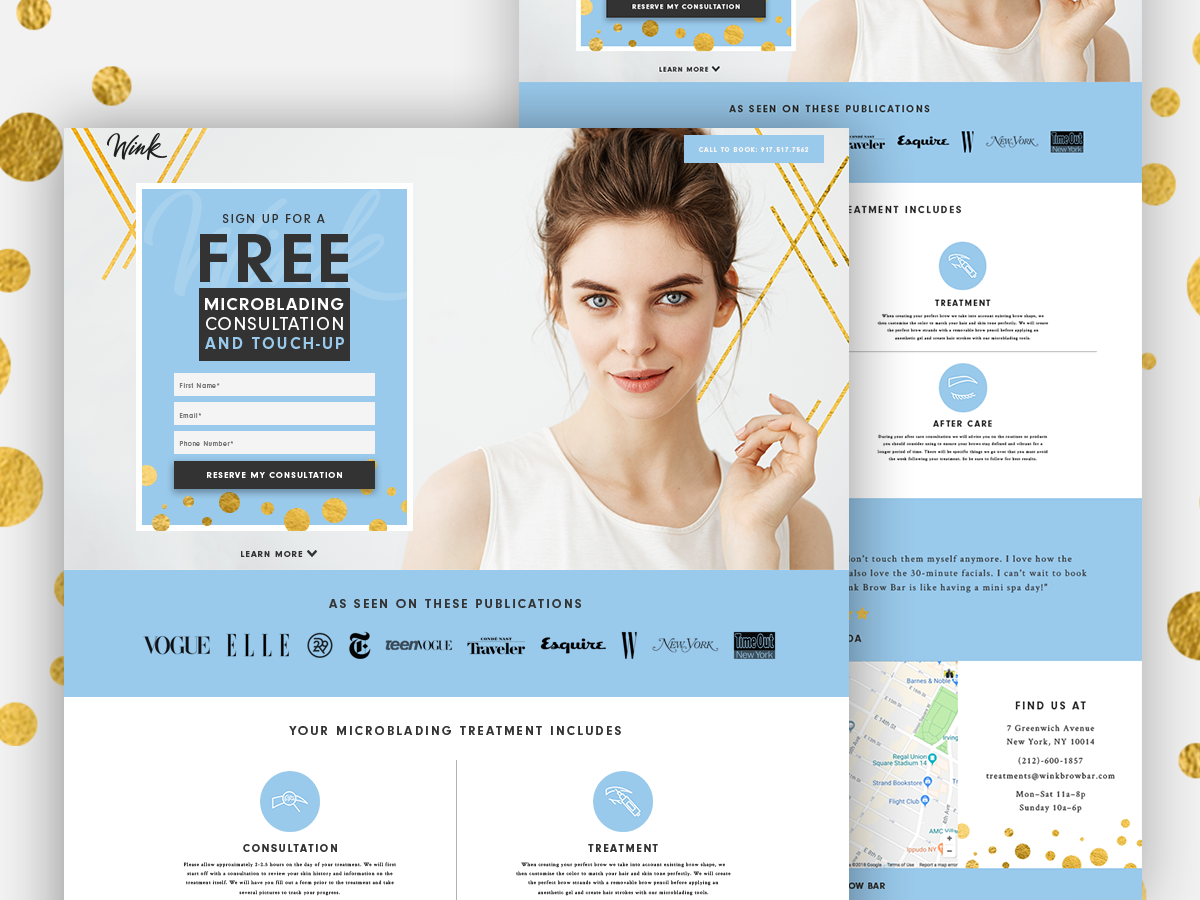 Company Name:
Wink Brow Bar
Campaign
Spring 2018 | Free Microblading and Touch-Up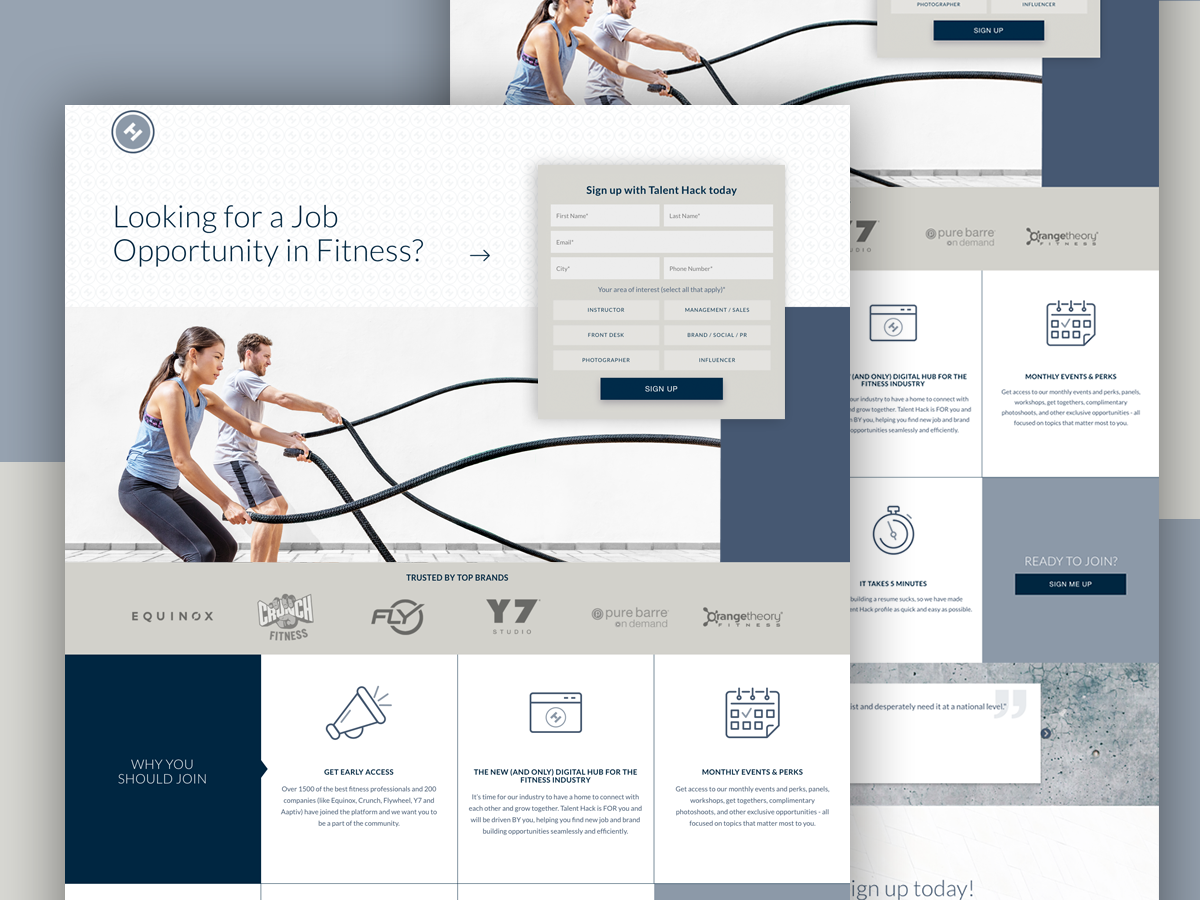 Company Name:
Talent Hack
Industry
Talent Acquisition
Campaign
Spring 2018 | Beta Sign Up and Info Page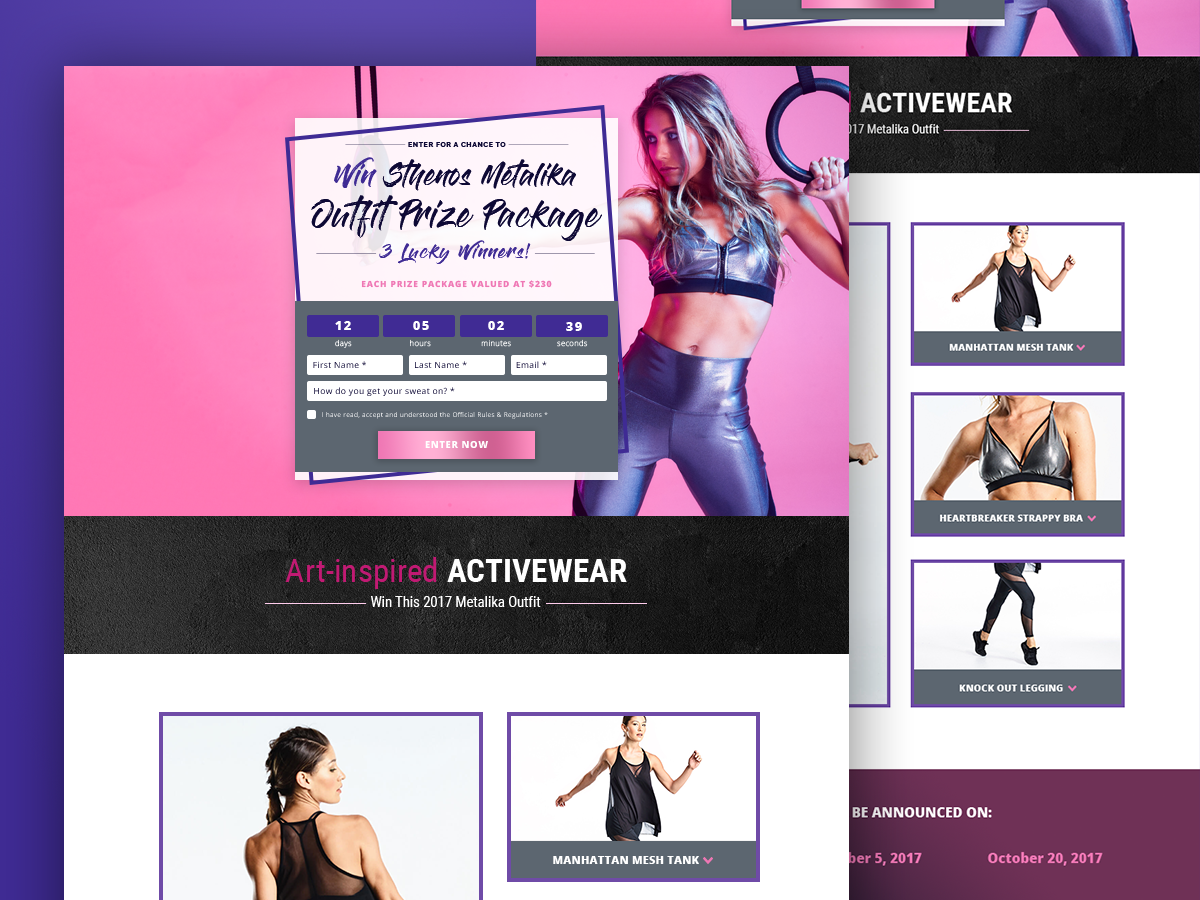 Industry
Female Activewear
Campaign
Fall 2017 | Outfit Giveaway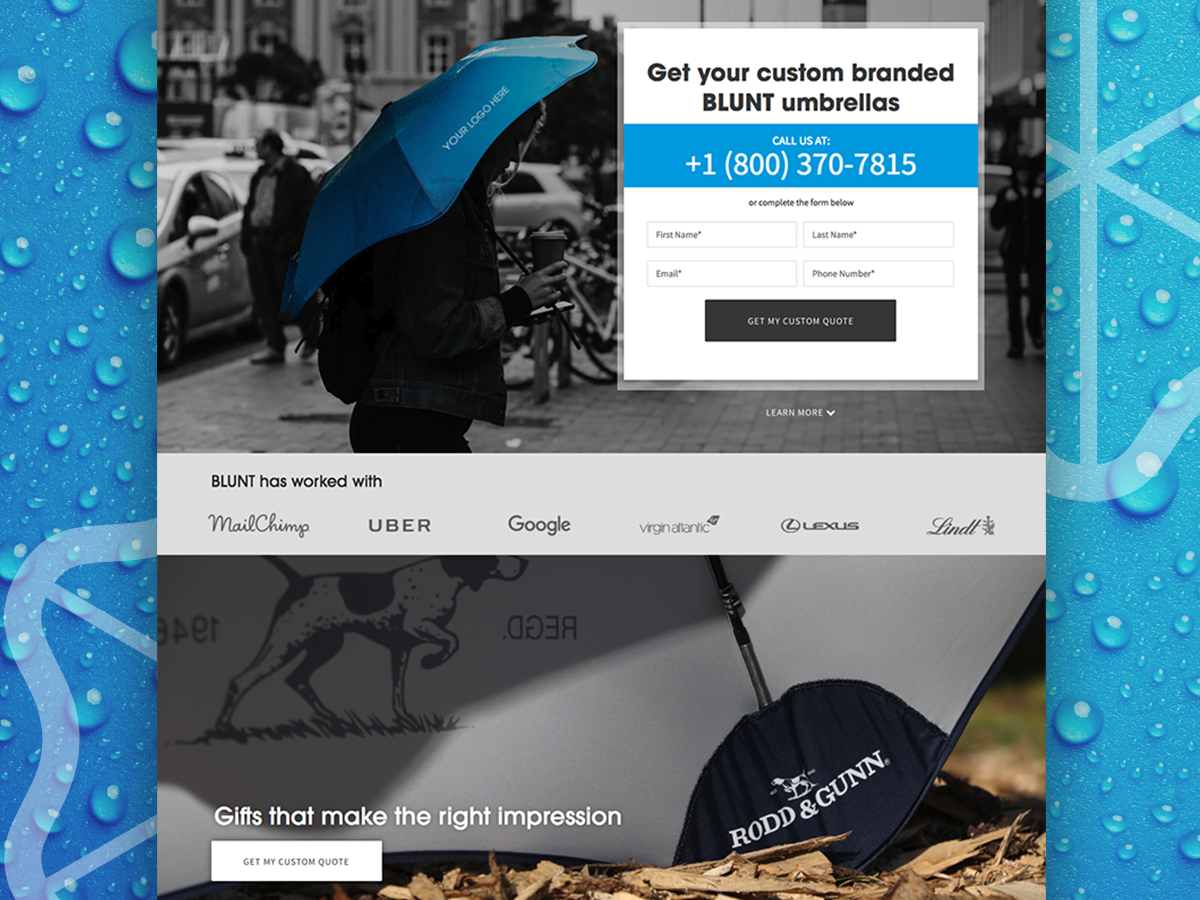 Company Name:
Blunt Umbrellas
Campaign
Spring 2018 | Custom Quote Request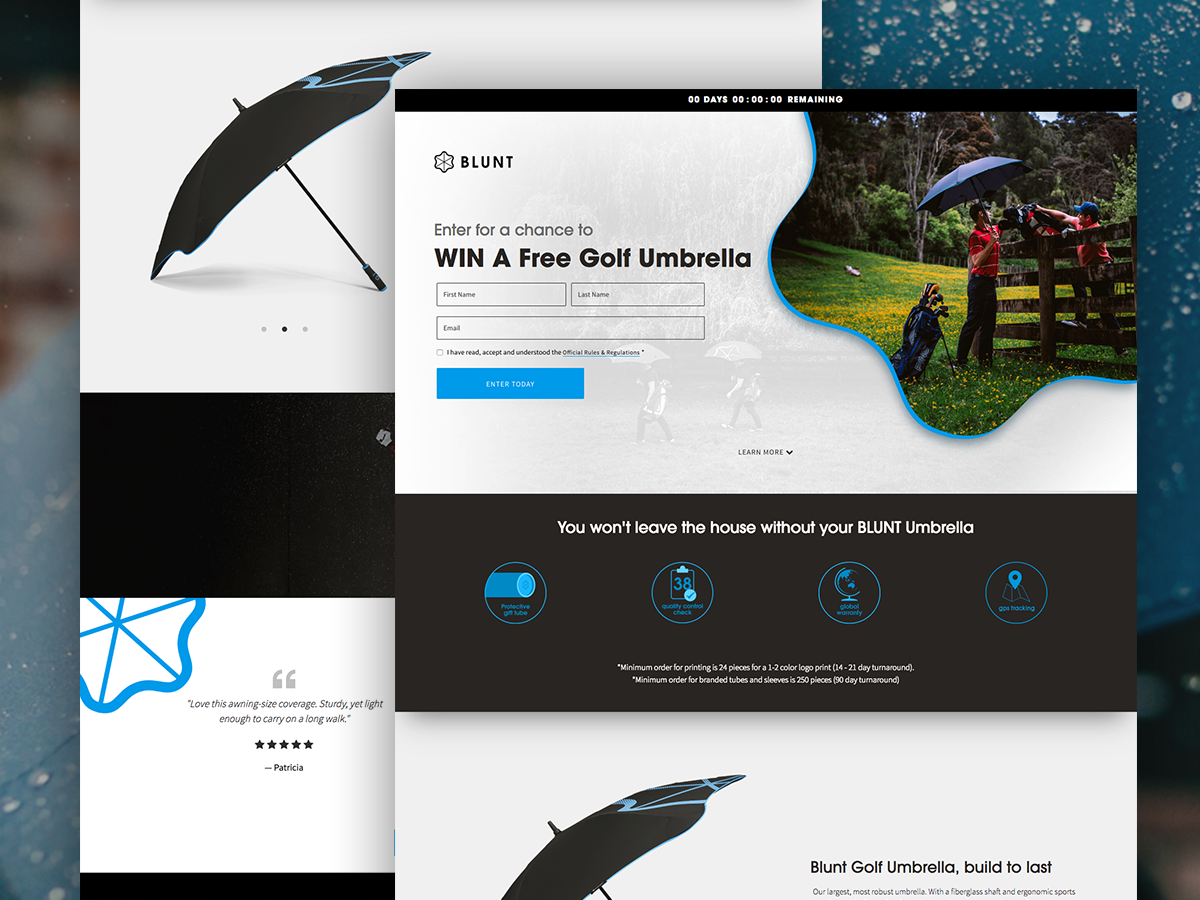 Company Name:
Blunt Umbrellas
Campaign
Summer 2018 | Golf Umbrella Giveaway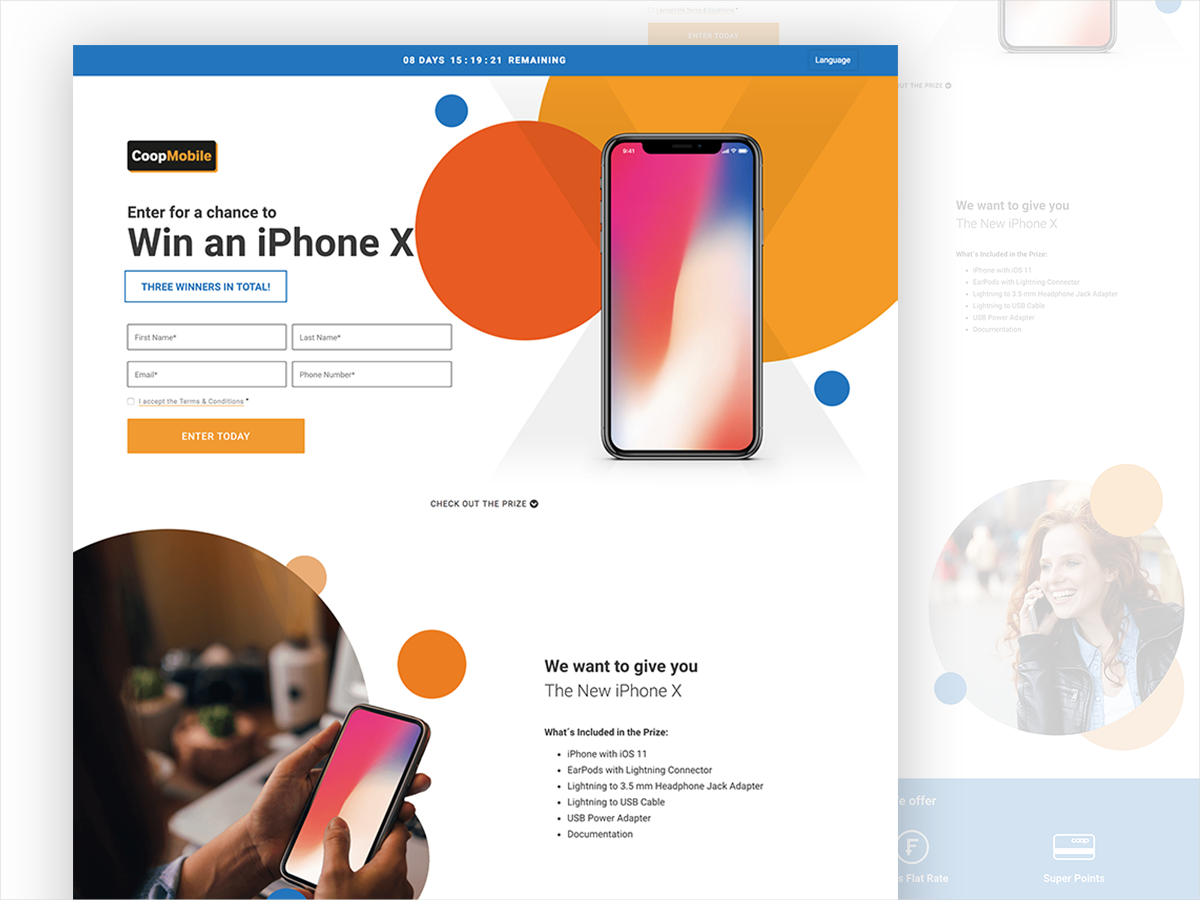 Industry
Telecommunications
Campaign
Summer 2018 | iPhone X Giveaway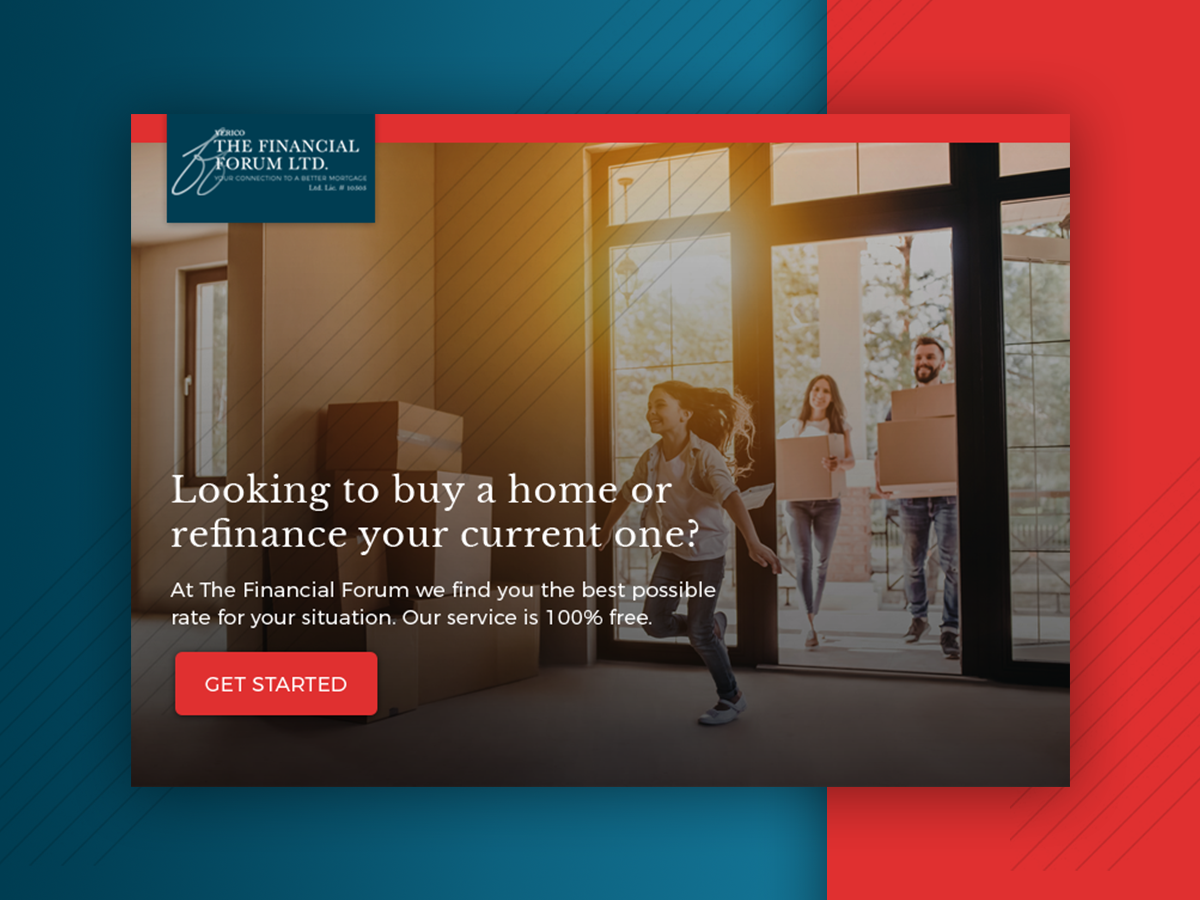 Company Name:
The Financial Forum
Campaign
Summer 2018 | Lead Generation